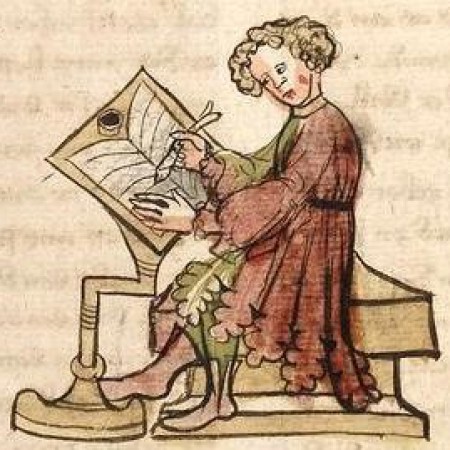 Annual Conference - Jahrestagung 2021
Dear IGTM members,
once again we would like to cordially invite you to our annual meeting from 29 June to 2 July. We had to move the conference from last to this summer and from beautiful Copenhagen to the virtual space. The theme, however, remained the same: Dominican Culture, Dominican Theology: The Order of Preachers and Its Spheres of Action (1215 – ca. 1600). The conference boasts a rich and promising programme, which can be read at www.dcdth.net/programme.
Unless you give a paper at the conference, please register at www.dcdth.net/register Registration is necessary in order to access the conference.
We are looking forward to "seeing" you in June/July! Please also spread the good news among your peers. You may use this leaflet.
Kind regards, also on behalf of the conveners John Slotemaker, Florian Wöller, and Ueli Zahnd,
IGTM Members of the Board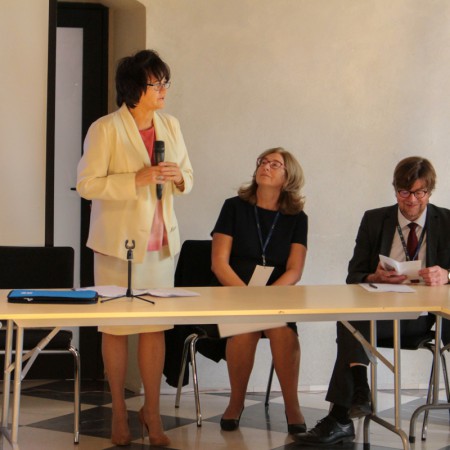 Previous Conferences - Jahrestagungen
Internationale Gesellschaft für Theologische Mediävistik:
2019 in Linz: Was ist der Mensch? Antworten der mittelalterlichen Theologie
2018 in Krakau: Altiora te ne quaesieris (Sir. 3, 22). The Medieval Pursuit of Wisdom/ Suche nach Wissen im Mittelalter
2017 in Nijmegen: Zwischen Devotio und Dissidenz. Frömmigkeitskonzepte im Spannungsfeld von Individuum und Institution
2016 in Wien: Eucharistie, Kirche und Exegese
2015 in Speyer: (Aspekte mittelalterlicher Exegese und Theologie)
2014 in Göttingen: Theologie und Bildung im Mittelalter
2013 in Mainz: Philosophie und Metaphysik
2012 in Prag: Sacramentum magnum. The Sacrament of Marriage in the Middle Ages
2011 in Padua: Fides Virtus. The Virtue of Faith in the Context of the Theological Virtues from the 12th to the early 16th Centuries
2010 in Trier: Aufgabe und Selbstverständnis theologischer Mediävistik
2009 in Canterbury: St. Anselm von Canterbury und sein Vermächtnis
2008 in Paris (Jesuiten-Fakultät Centre Sèvres): Die Rezeption der Väter und ihrer Schriften im Mittelalter. Die Zukunft der kirchlichen Tradition
2007 in Bamberg: Spargentes semina verbi – Hochmittelalterliche Bischofssitze als geistige Zentren und Orte der Verkündigung des Evangeliums
2006 in Wien: Spiritualität im Spätmittelalter
2005 in Weingarten (Akademie der Diözese Rottenburg-Stuttgart): Kulturkontakte und Rezeptionsvorgänge in der Theologie des 12. und 13. Jahrhunderts
2004 in Warschau: Was ist Theologie im Mittelalter?
2003 in Frankfurt am Main: Texte und Kontexte. Neuere Ansätze in der theologischen Mediävistik
2002 in Mülheim an der Ruhr (Akademie des Bistums Essen): Mediävistik als interdisziplinäre Forschung
Arbeitskreis Theologische Mediävistik:
2002 in Frankfurt am Main: Was ist Theologische Mediävistik?
2001 in Bonn (Albertus-Magnus-Institut)
2000 in Freiburg im Breisgau: Aktualität der Theologie des Mittelalters
1999 in Trier (Institut für Cusanus-Forschung): Exegese und Predigt im Mittelalter
1998 in München (Martin-Grabmann-Forschungsinstitut): Ekklesiologie im Mittelalter
1997 in Frankfurt am Main: Armut